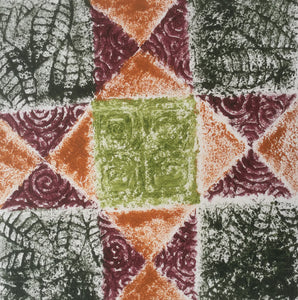 The final pattern in The Quilt Codes of the Underground Railroad. The meaning of this code pattern was to follow the North Star to freedom in Columbus Ohio. Other star patterns may have been used to transmit this coded message. This worked in conjunction with " Follow The Drinking Gourd", a reference to the Big Dipper.

 This piece is created on bristol board.
Size: 19" x 24"-Unframed.