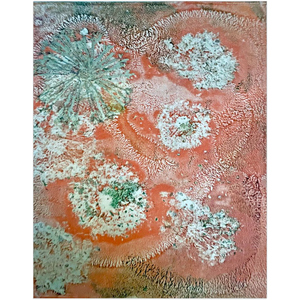 This is a print of Starburst Alliums. It is affordable for the admirer of this piece, and was created by Gooten.com, a company that prints makes among other products.

Alliums make extraordinary prints. They look like fireworks bursting in the sky. This piece is enhanced by the use of silver leaf.
Acid-free, 100% cotton premium paper. They boast a wonderfully soft feel that is sure to enhance any living space.

Size: 11" x 14" - unframed -Unavailable-